Fantasy sports are very popular these days. Fantasy sports allow participants to build their imaginary teams and enjoy their favorite sports away from the arena. Imaginary teams are made up of real-life players. These teams compete based on the statistical performance of the real-life players.

Many trusted companies in the world of fantasy sports develop any such software. They embed ultimate technology based on fantasy solutions across the different sports that include football, cricket, soccer, basketball, and many others.

Initial Steps
There can be many reasons for starting a fantasy sports business. If you want to be successful in this business, you have to keep a revenue model and larger business objectives. Different people have different objectives and purposes. For example, if you are a sports brand, your purpose would be related to growth and engagement, some may have an objective to promote their products. A clearly defined objective will help you to make a wise decision.
Must study your target demographic. It is the key factor of success. If you can find out a specific group of the audience then you can easily understand and meet their requirements. You will able to provide them what they expect from you. This will allow you to add more sharp features to your app such as multi-language support.
If you have decided to build a fantasy sports website or app, you should make a list of sports or leagues to be included.
There is a variety of data that needs to be handled daily. Find trusted data providers and carefully fix the costs based on the services they provide.
Make sure to have a well planned pre-launch strategy. Planning is the most important thing for success in any field. Proper planning and good strategies help you to win every battle of your life. You can hire a development team or partners who can help you with it. You may also take the help of your in-house marketing team.
Must-Have Features of A Fantasy Sports App For Users
Registration:

Allow users to log in through their email id or mobile number.

Home Screen:

This page should include teams, match listings, team selection, match dates, points, money earned, etc.

Dashboard:

It includes the user's profile. Allow your user to maintain his or her profile on your app.

Create and Join Contests:

Allow your user to create any content or join any other fantasy sports contest with a single tap. Add features like prize selection, participants, and other options.

History:

This feature will tell the user about his achievements and playing history.

Live Score:

Your user must be able to see the live score to keep track of the game.


Keep the following points in mind
The design of the interface must be clean, simple, and interactive.
Feed engine is an essential part of any fantasy sports platform. It displays the historical data and real-time player statistics.
The game engines you choose will define the type of sports platform you have as well as the type of players you will attract to your platform.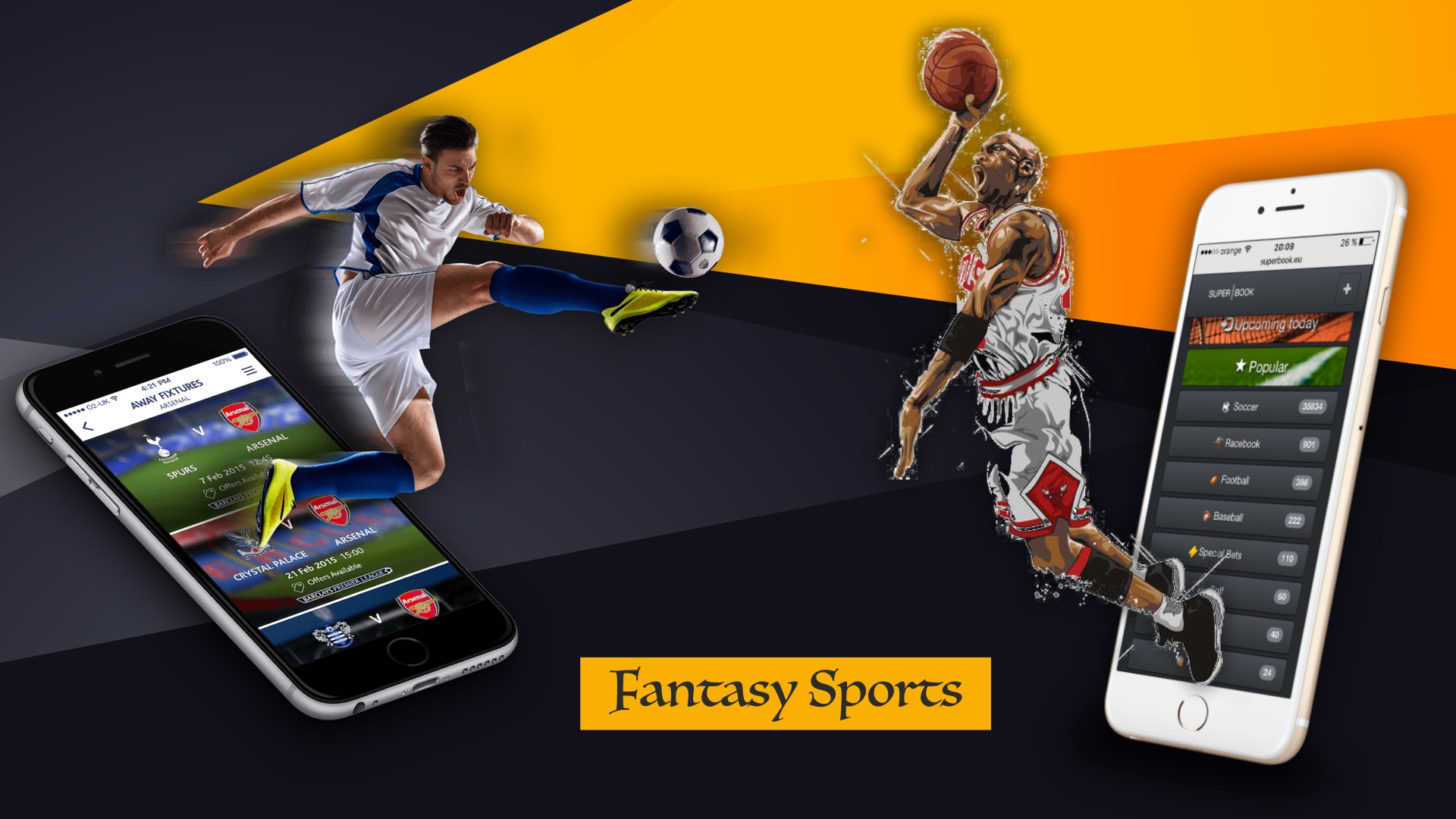 Advanced Features:
Location tracking via GPS
Push notifications
Real-time analytics
Social media sharing
Multiple Payment system
Loyalty programs


Innovative Features
You can also include some innovative features in your fantasy sports app to boost its engagement and reach.
Chatbot API Integration
Merchandise Sales
AL and ML-based Algorithm
Technology Stack
A fantasy sports app or website can be a big success if your approach is right. Choose a mobile app development company for your app wisely. Get some information about the resources it has, it will directly determine the success of your app.
Conclusion
The sports market is on the rise. Many people are interested in fantasy sports. They love to participate virtually in the game and enjoy the realistic experience. The fantasy sports business is expected to grow rapidly in the future. Fantasy sports apps increase the visibility of fantasy sports businesses. If you have decided to invest in fantasy app development, Halkwinds comes up with the best range of services that your application needs.